Procedure for Concrete Sample Preparation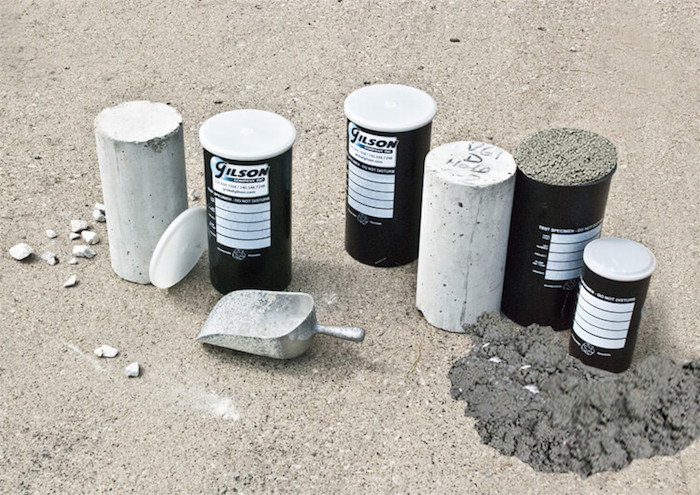 Placing:
Concrete is placed in the molds using a trowel in three layers of approximately equal depth and is remixed in the mixing pan with a shovel to prevent segregation during the molding of specimens. The trowel is moved around the top edge of the mold as the concrete is discharged in order to ensure a symmetrical distribution of the concrete and to minimize segregation of coarse aggregate within the mold.
Roding (Compaction)
Compaction is the removal of air from fresh concrete. Proper compaction results in concrete with an increased density which is stronger and more durable. Concrete is placed in the mold, in three layers of approximately equal volume. Each layer is compacted with 25 strokes with the rounded end of the rod (as specified by ASTM standards). The strokes are distributed uniformly over the cross section of the mold and for each upper layer; the rod is allowed to penetrate through the layer being rodded and into the layer below approximately 1 in. (25 mm).
Curing:
Curing means to cover the concrete with a layer of water, so it stays moist. By keeping concrete moist, the bond between the paste and the aggregates gets stronger. Concrete doesn't harden properly if it is left to dry out. Curing is done just after finishing the concrete surface, as soon as it will not be damaged. The longer concrete is cured, the closer it will be to its best possible strength and durability. Concrete that is cured sufficiently is less likely to crack.
The specimens are removed from the molds 24 hours after casting. Specimens are placed immediately in water after removal from the molds to prevent loss of moisture from specimens.
Cylinders Capping: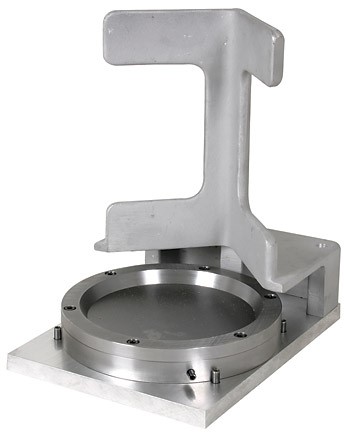 Capping a concrete cylinder means placing a smooth uniform cap/layer at the end of a concrete cylinder to provide for a uniform load distribution when testing. Since the concrete sample will contain voids and aggregate particles at the upper surface that is left open, it is necessary to prepare a smooth uniform surface for the testing machine to press against.
Plaster of Paris (Gypsum) is used as capping material nowadays. Capping of all the concrete cylinders is carried out carefully with the help of capping machine for concrete cylinders, as shown in the figure.