Hydropower Projects Planning and Implementation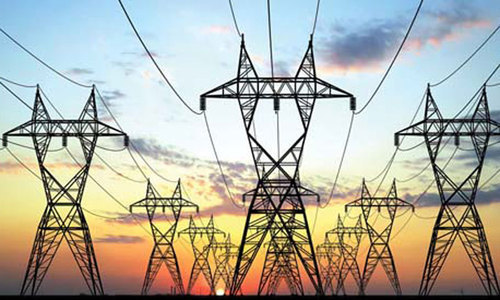 Hydropower (from hydro, meaning water) is energy that comes from the force of moving water. The fall and movement of water is part of a continuous natural cycle called the "water cycle".
Definition
Energy from the sun evaporates water in the Earth's oceans and rivers and draws it upward as water vapor. When the water vapor reaches the cooler air in the atmosphere, it condenses and forms clouds. The moisture eventually falls to the Earth as rain or snow, replenishing the water in the oceans and rivers. Gravity drives the water, moving it from high ground to low ground. The force of moving water can be extremely powerful.
Hydropower is called a renewable energy source because the water on Earth is continuously replenished by precipitation. As long as the water cycle continues, we won't run out of this energy source.
History of Hydropower
The water wheel is a simple machine. The water wheel is located below a source of flowing water. It captures the water in buckets attached to the wheel and the weight of the water causes the wheel to turn. Water wheels convert the potential energy (gravitational energy) of the water into motion. That energy can then be used to grind grain, drive sawmills, or pump water. Hydropower has been used for centuries. The Greeks used water wheels to grind wheat into flour more than 2,000 years ago. In the early 1800s, American and European factories used the water wheel to power machines.
In the late 19th century, the force of falling water was used to generate electricity. The first hydroelectric power plant was built on the Fox River in Appleton, WI in 1882. In the following decades, many more hydroelectric plants were built. At its height in the early 1940s, hydropower provided 33 percent of this country's electricity.
By the late 1940s, the best sites for big dams had been developed. Inexpensive fossil fuel plants also entered the picture. At that time, plants burning coal or oil could make electricity more cheaply than hydro plants. Soon they began to under price the smaller hydroelectric plants. It wasn't until the oil shocks of the 1970s that people showed a renewed interest in hydropower.
Hydropower Plants
As people discovered centuries ago, the flow of water represents a huge supply of kinetic energy that can be put to work. Water wheels are useful for generating motion energy to grind grain or saw wood, but they are not practical for generating electricity. Water wheels are too bulky and slow.
Hydroelectric plants are different. They use modern turbine generators to produce electricity, just as thermal (coal, natural gas, nuclear) power plants do, except they do not produce heat to spin the turbines.