Components of Dams | Functions of Components of Dams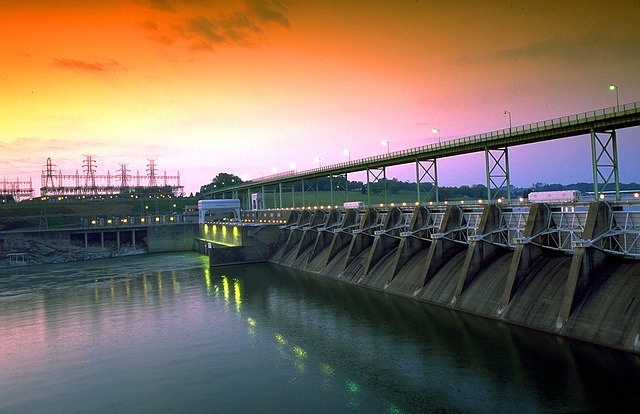 Core:
It is made up of impervious material and its object is to make the dam water tight. The particle size of material used in the core is small so that it can retain water and do not allow its further seepage.
Shell:
Shell is made up of pervious material (porous material). It gives strength and support to the core wall. The particle size of the materials used in shell is large i.e coarse material.
Transition filters:
As the core contains fine material and the shell contains coarse material so there is a chance that both may get mixed into each other. These filters are installed in the dam body to stop the mixing of materials from either sides into each other. Transition filters are made of material which is semi-pervious in nature.
Cut off trench:
It is a trench dug to fill it with impervious material e.g. Rich Concrete
Sheet pile wall:
Sheet pile wall is used in areas where it is required to stop water from flowing across. OR when the impervious layer is at very depth and if trench cannot be dugged out due to economic constraints then this sheet pile wall is used.
Impervious stream blanket:
Impervious stream blanket is laid in the foundation of the dam and its objective is to stop the seepage in the dam foundation.
Rip rap:
This material basically belongs to the category of geotextiles and is used to stop upstream face from erosion. It is made up of large stones which ranges from 1/2 m - 1 m.
Horizontal drainage:
It is usually used if dam body is made of impervious material. The dam body may contain moisture already or due to very loss seepage, If this water remains in the dam body, pore water pressure is developed and effective pressure is reduced, so to remove that water this zone is used.
Soil turfing / Sod:
To avoid erosion due to rain, snow fall, wind etc. soil turfing is used. It is also called sod.
Crest / top:
It is the most upper part of the dam which divides the upstream face and the downstream face. Its objective is to give access to vehicles over it.
Free board:
To avoid overtopping of dam, free board is used.