Determination of Discharge Capacity and Number of Spillways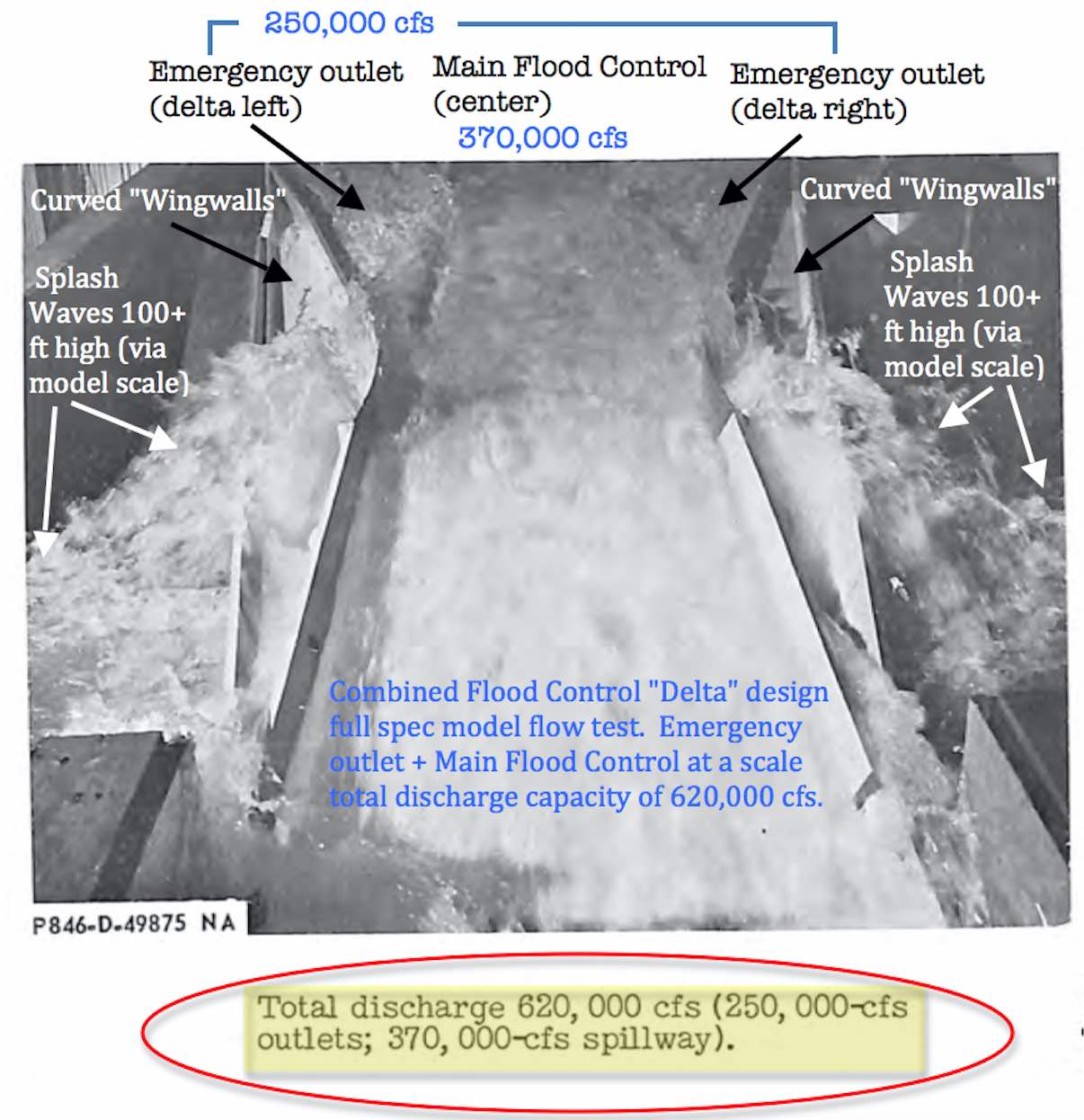 The maximum discharge capacity and the number of spillways are determined by studying the following factors:
By studying the flood hydrograph of past ten years, the maximum flood discharge may be computed which is to be disposed off completely through the spillways.
The water level in the reservoir should never be allowed to rise above the maximum pool level and should remain in normal pool level. So, the volume of water collected between maximum pool level and minimum pool level computed, which indicates the discharge capacity of spillways.
The maximum flood discharge may also be computed from other investigation like, rainfall records, flood routing, empirical flood discharge formulae, etc.
From the above factors the highest flood discharge is ascertained to fix the discharge capacity of spillways.
The natural calamities are beyond the grip of human being. So, an allowance of about 25 % should be given to the computed highest flood discharge which is to be disposed off.
The size and number of spillways are designed according to the design discharge.