Guidelines for Site Selection for Landfills for Solid Waste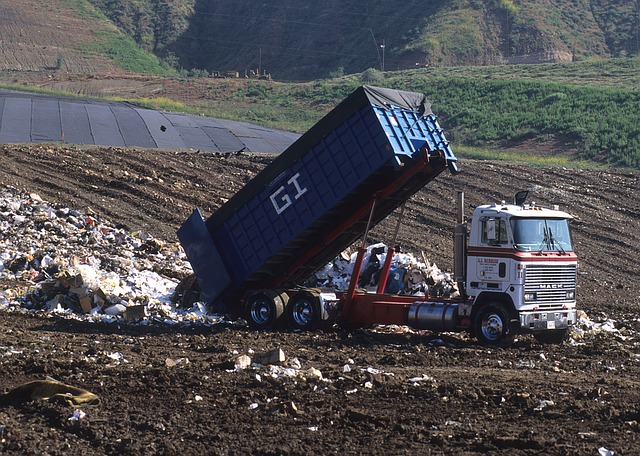 Following are some of the important points and guidelines for landfills site selection to be kept in mind during planning phase:
Design Period
Decision about design period, it is recommended that neither too long nor too small should be selected. For example, 60 years is considered as too long for landfills, while 10 years as too small. Thirty years design period looks appropriate; however, expert stakeholders may decide with appropriate flexibility.
Establish the requirements of a landfill site
Following are important requirements of a landfill site:
The site must provide sufficient landfill capacity for the design life.
The site must provide necessary support to related functions, such as leachate treatment, landfill gas management, and special waste services (e.g. tires, bulky items etc.)
[Please note that details of these requirements require professional expertise and as such these are beyond the scope of this document. Purpose is to make the trainees familiar with these requirements only.]
Determine capacity
While determining the capacity of required landfill site, the following important points are essential to consider.
It should not be too small resulting in inadequate service life.
It should not be too large, as considering too large capacities may eliminate many potential sites (cost etc).
To estimate wastes, records from several years for per capita disposal rates are required to get a better picture. If possible, in-place density measurements / estimates should be made (it's possible if compacted landfills if available).
Consider cover margins (20 to 30% in case of dirt).
Typical in-place density can be taken as 1200 lb/cu yd.
The site must provide necessary support to related functions, such as leachate treatment, landfill gas management, and special waste services (e.g. tires, bulky items etc.)
Once all of the above steps are complete, then one of the most important steps, that is, selection of site is made. The following section deals with selection of site for a sanitary landfill.
Selection of Site for a sanitary landfill
Selection of site is the last step of the planning stage before designing and execution. Proper site selection in the context of a sanitary landfill is critically important. This section deals with a rational approach towards selection of site.
Also See: Factors Affecting Site Selection for Landfill
Inventory of possible/potential sites
Knowing the approximate size and capacity of required landfill sites, the very first step is to develop a list of all possible potential sites in the region. Maps coupled with reconnaissance surveys can provide better picture for various possible sites. Modern electronic maps and marking techniques can be highly useful. However, the main objective of this phase is to highlight all possible landfill sites in the region to deal with the required disposal of waste generated. These sites can be as many in numbers as possible. Following are important to consider:
Site Location:
The site location needs to be accurately described. Information to be provided includes:
Aerial photographs for topography and information about surrounding areas.
A survey report.
Plans showing the property boundary, buildings, roads, utility corridors, topographic contours, drainage channels, water bodies, drinking water supplies, rights of way.
Forested/vegetated areas, major excavations/re-grading.
Possible site contamination, previous land use, and land uses on the site and adjacent areas within 500 m of the site; information indicating the site location is compatible with adjacent land uses; and, any other pertinent information.
Site Considerations:  
Following are important site consideration:
Land Use
Land of the proposed site should not to be sited in environmentally sensitive areas and it must be in accordance with municipal zoning requirements.
Flood Plain
Site should not to be located within a 100 year flood plain or in any area which has greater than 1% chance of flooding in any year.
Watersheds
Site should not to be located in a protected water supply area or a protected well field.
Hydrogeology
Areas where there is a reasonable depth of native soils.
Unstable Area
Sites are not to be located within 100 m of an unstable area.
Airports
Site should be located a minimum of 8 km from airports that are used by commercial aircraft.
Fire Break
Distance to be approved in consultation with the Fire Fighting Department.
Fatal flaws analysis  
Once the inventory of possible site is ready, a fatal flaws analysis approach is taken to short list most appropriate sites.
Once geographic boundaries of the potential sites are identified, the process is pass/fail test referred to as "fatal flaw analysis".
Some fatal flaws are listed in regulations of some countries e.g. No landfill can be sited near an active seismic fault or an airport.
Other criteria are subjective and may be established by the local community e.g. No landfill will be sited within one mile of a school.
Because of local regulations, it is difficult to provide a complete list of flaws; however, important flaws to be considered are presented below:
Critical Flaws
The site is too small.
The site is on flood plain.
The site include wetlands.
A seismic zone is within 200 ft of the site.
An endangered species habitat is on the site.
The site is too close to an airport [Not within 8 Km].
The site is an area with high population density.
The site include sacred lands.
The site include groundwater recharge area.
Unsuitable soil conditions (e.g. peat bogs exist on the site).
All of the areas exhibiting one or the more fatal flaws should be highlighted on the search map. If no suitable area remain within the geographic boundary, then it will not be possible to site a new landfill. If areas do remain, the siting process should go to the next step that involves selection through any suitable ranking methodology.