Civil Construction Project Planning and Management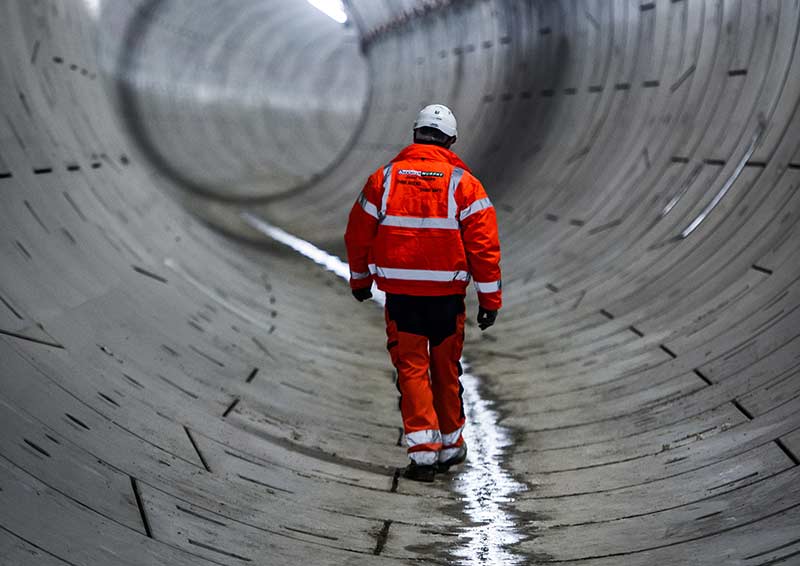 Definition of a Project:
A Project is a job that has a beginning and an end (time), a specified outcome ( scope) at a stated level of quality (performance), and a budget (cost).
It is also defined as:
A project is a temporary effort to create a unique product or service. Projects usually include constraints and risks regarding cost, schedule or performance outcome.
A project is a temporary endeavor undertaken to create a unique product or service.
A project is a one-time, multitask job that has clearly defined starting and ending dates, a specific scope of work to be performed, a budget, and a specified level of performance to be achieved. As we can begin to sense, three key pop of these definitions:

A project is temporary.
A project is unique.
A project is the result of a multi-task job that performs something specific (i.e. a goal). It is thus progressively elaborated.
Civil Engineering Project Design
The civil works project process for a dam is continuous, although the level of intensity and technical detail varies with the progression through the different phases of the project development and implementation. The phases of the process are reconnaissance, feasibility, preconstruction engineering and design (PED), construction, and finally the operation, maintenance, repair, replacement, and rehabilitation (OMRR&R).
Project Cycle of a Civil Engineering Project
Reconnaissance phase
A reconnaissance study is conducted to determine whether or not the problem has a solution acceptable to local interests for which there is a Federal interest and if so whether planning should proceed to the feasibility phase. During the reconnaissance phase, engineering assessments of alternatives are made to determine if they will function safely, reliably, efficiently, and economically. Each alternative should be evaluated to determine if it is practical to construct, operate, and maintain. Several sites should be evaluated, and preliminary designs should be prepared for each site. These preliminary designs should include the foundation for the dam and appurtenant structures, the dam, and the reservoir rim.
Feasibility phase
A feasibility study is conducted to investigate and recommend a solution to the problem based on technical evaluation of alternatives and includes a baseline cost estimate and a design and construction schedule which are the basis for congressional authorization.
Results of the engineering studies are documented in an engineering appendix to the feasibility report. A general design memorandum (GDM) is normally not required. However, design memorandums are required to properly develop and document the engineering and design studies performed during preconstruction engineering and design phase. The engineering data and analyses cover hydrology and hydraulics, surveying and mapping, real estate, geotechnical, project design, construction, and marketability of hydroelectric power.
An operation and maintenance plan for the Civil construction project, including estimates of the Federal and non-Federal costs, will be developed. All of the project OMRR&R and dam safety requirements should be identified and discussed with the sponsor and state during the feasibility phase. A turnover plan for non-Federal dams that establishes a definite turn over point of the dam to the sponsor should be documented in the initial project management plan and in the feasibility report. The turnover of the dam should occur immediately following the first periodic inspection.
Adequate engineering data must be obtained and analyzed and sufficient design performed to define the appropriate level of risk associated with the contingencies assigned to each cost item in the estimate.
Preconstruction engineering and design phase
During the preconstruction engineering and design (PED) phase, it may be determined that a GDM is necessary because the construction project has changed substantially since administration review of the feasibility report (with engineering appendix) or authorization, the project was authorized without a feasibility report, there is a need to readdress project formulation, or there is a need to reassess project plans due to changes in administration policy. For a complex project such as a dam, results of the engineering studies for individual features of the project such as the spillway, outlet works, embankment, and instrumentation will be submitted in separate design memorandums (DMs) with sufficient detail to allow preparation of plans and specifications (P&S) to proceed during the review and approval process.
A significant level of geological investigation and exploration and studies on the availability of construction materials are accomplished to support the DM. While final design parameters are not selected at this stage of design, it is necessary that the testing for engineering properties of materials and hydraulic model testing that may be necessary for the project be in progress. In preparation for the beginning of each major construction contract, engineering will prepare a report outlining the engineering considerations and providing instructions for field personnel to aid them in the supervision and inspection of the contract. The report will summarize data presented in the engineering appendix to the feasibility report but will also include informal discussions on why specific designs, material sources, and construction plant locations were selected so that field personnel will be provided the insight and background necessary to review contractor proposals and resolve construction problems without compromising the design intent (ER 415-2-100). Format of the report on engineering considerations and instructions for field personnel is given in Appendix D of ER 1110-2-1150.
Construction phase
This phase includes preparation of P&S for subsequent construction contracts, review of selected construction contracts, site visits, support for claims and modifications, development of opera- tion and maintenance (O&M) manuals, and preparation and maintenance of as-built drawings. Site visits must be made to verify that conditions match the assumptions used in designing the civil project features. Site visits may also be necessary to brief the construction division personnel on any technical issues which affect the construction. The O&M manual and water control manual will be completed and fully coordinated with the local sponsor during this phase of the project. As-built drawings are prepared and maintained by engineering during the construction phase.
Operation and maintenance phase
The project is operated, inspected, maintained, repaired, and rehabilitated by either the on-Federal sponsor or the Federal Government, depending upon the project purposes and the terms of the project cooperation agreement (PCA). For PCA projects and new dams turned over to others, the Corps needs to explain up front the O&M responsibilities, formal inspection requirements, and responsibilities to implement dam safety practices. Periodic inspections will be conducted to assess and evaluate the performance and safety of the project during its lifetime. Modifications to the features of a project which occur during the operating life of a project will be reflected in the as-built drawings.