Improving Highway Safety Through Smart Cars and Smart Highways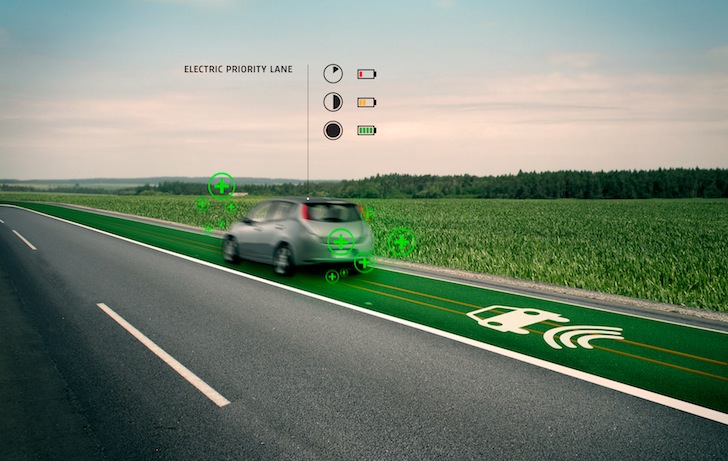 Objective:
How?
Leveraging technology
Smart Cars
Smart Highways
Driver error is the cause of 90 percent of all police-reported car crashes in the United States.
Currently, U.S. research is focused on countering vehicle collisions. Initially, these could be infrastructure-only systems that rely solely on roadside warning devices to signal drivers. Ultimately, the emerging systems could evolve into cooperative systems that communicate information from the infrastructure directly to vehicles and drivers.
Improving Highway Safety Using Smart Cars
Collision Avoidance Systems
There could be Sensors installed in cars for detecting obstructions on the road and applying brakes automatically when approaching the obstruction..
Speed limit as per road conditions – Vehicles having systems that prevents over speeding in rush areas and strictly follows the designated speed limit on the highway.
In Japan, several intelligent vehicle innovations are already being field tested or are currently available. In addition to intelligent cruise-control systems that maintain a set interval between vehicles, there are several interesting applications of collision-avoidance systems. The same type of vehicle sensors that are used in the intelligent cruise-control systems were employed in Japan to avoid rear-end collisions.
The Japanese also have what they call "Stop & Go" systems, which are designed for operating vehicles in heavy traffic congestion. Using Stop & Go, the driver controls the accelerator, but the system controls the brakes to maintain a safe following distance from the vehicle ahead. "It's like a very slow-speed cruise control," said Paul Olson, ITS specialist at FHWA's Western Resource Center in San Francisco.
Preventing intersection collisions
Warning directed to individual drivers from blind corners and the driver can prevent the crash. Uses technology to coordinate between vehicles coming from different directions.
Warn violating driver to obey traffic signals by sounding a beep inside the car or any other warning signal like a red flashing light.
Warn other drivers of potential conflict with violating drivers
With a future cooperative system, instead of relaying a warning to the driver through the use of a variable message sign, a warning could be communicated directly to the potential red-light runner inside the vehicle via a message console, an audible warning, or other sensory warning. With refinement, cooperative systems could detect the vehicle, determine that it is approaching the intersection too fast to stop, and assume control so that it is stopped before potentially causing an accident at the intersection.
Preventing run-off-the-road crashes
Automatically slow down warning when vehicle detects a curve.
Vehicle taking control of speed and obeying speed limit.
Also consider measures that are aimed at the vehicle or at the driver. Examples are an intelligent speed assistant (ISA) for young novice drivers, electronic stability control (ESC), and public information about the risks of distraction while driving.
Improving Highway Safety using Smart Highways
Collision Avoidance Systems
Preventing intersection collisions
For example, a countermeasure aimed at reducing red-light running could use sensors to identify potential traffic-signal violators by determining the speed and the deceleration rate of each vehicle at a fixed location before the traffic signal. Once a potential violator is detected, a roadside warning device could display a warning with flashing lights to "stop ahead." This infrastructure-only system might make use of magnetic loop detectors, self-powered vehicle detectors (SPVDs), optical sensors, or radar sensors in addition to a variable message sign - all currently available off-the-shelf products.
These smart stop signs, like the already described red-light-running countermeasure, could use conventional magnetic loop detection, optical sensors, or radar sensors to reduce the number of crashes that occur near U.S. stop signs each year - currently, about 79,000 crashes per year. Not only would the potential violator be notified before missing the stop sign, but warnings could be conveyed to drivers on adjacent approaches to the same intersection. In this way, even drivers with the right of way would be alerted to avoid a crash.
Preventing run-off-the-road crashes
Future: Edge sensors, simulated rumble strips
The application of a profiled, acoustic edge marking or installation of rumble strips to the hard shoulder can also help prevent run-off-road crashes.