How to Write Project Progress Reports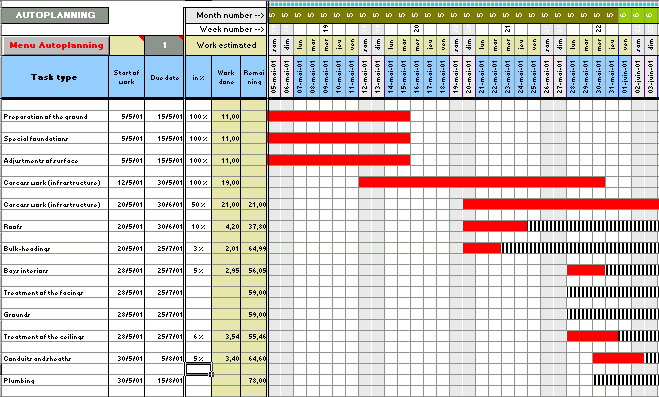 Progress reports inform management about the status of the project. It is submitted at regular intervals throughout the life of the project. It lets the reader know whether work is progressing satisfactorily, that is within the project's budget and time limitations.
Planning the progress report
Most readers are not fully informed about all aspects of the project. To understand the progress made to date and the problems that are anticipated, readers must fully grasp what the project involves. If the report goes only to your immediate supervision, you can assume that he probably knows technical terms related to the project. If the report goes a greater distance from you, you should assume that the reader does not know the technical details and perhaps not the technical concepts. In other words, you must go into as much details as necessary to inform your specific audience.
To plan the project, you must select the categories that you need to discuss the project usually two major categories are budget and schedule. But many other categories are possible.
Visual aids are as effective for progress reports as for any other type. If you need to use a table, graph or illustration, do so.
Follow the usual form for progress reports
Progress reports usually follow the form shown in the outline below. Sometimes you will add special sections
Introduction

Purpose of report
Purpose of the project

Work completed
Work scheduled
Initial progress reports:
An initial progress report contains a brief introduction and a body that describes the work.
Writing the introduction:
Begin by stating the purpose of report. A single sentence can name the project, define time period covered by the project and tell the purpose; to inform readers about current status of the project. Mention the project, objectives and scope and name the major work areas.
Writing the work completed section
In the work completed section, specify the time period and divide the project into major tasks. Second level head will identify the tasks in this and subsequent reports.
Writing the work schedule section
The work schedule section again specifies, the time period and repeats second level and third level head from work completed section. If the readers require a more detailed chronology of future work, divide this section into two parts:
Work schedule for next report period
Work proposed for future.
Subsequent progress reports
Second and succeeding progress reports maintain continuity and refresh the readers memory by adding a new section, a summary of work completed prior to the present reporting period.
I. Introduction
II. Summary of work previously completed - dates
III. Work completed dates
IV. Work scheduled - dates
Adding special sections
Sometimes other sections need to be added. If readers want specific information on some aspects of the project that they particularly want to control, you should provide that information e.g. budget or any other item of special concern can easily be given a main heading of its own and a thorough accounting.