Engineering Stress and Strain Curve Diagram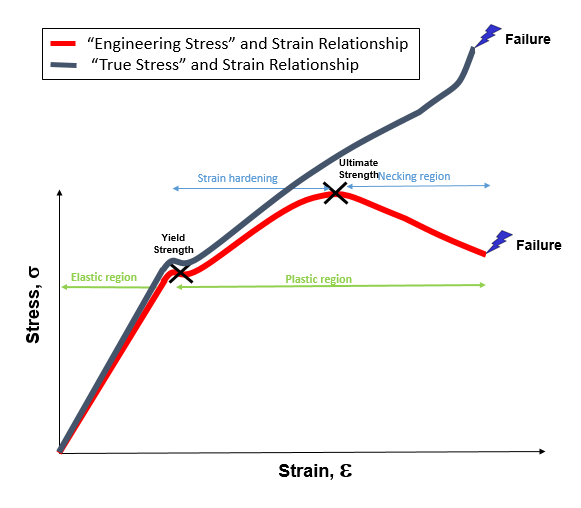 Engineering stress vs strain
Also see True Stress and True Strain
Engineering Stress
These quantities are defined relative to the original area and length of the specimen. The engineering stress (øe) at any point is defined as the ratio of the instantaneous load or force (F) and the original area (Ao).
Engineering Stress
Engineering Strain
Engineering Strain:
The engineering strain (e) is defined as the ratio of the change in length (L - Lo) and the original length (Lo).
Engineering Strain.
Engineering Stress And Strain Curve:
Engineering stress-strain curve is obtained from the load-elongation curve. The Yield point, called the yield strength signifies the start of the plastic region.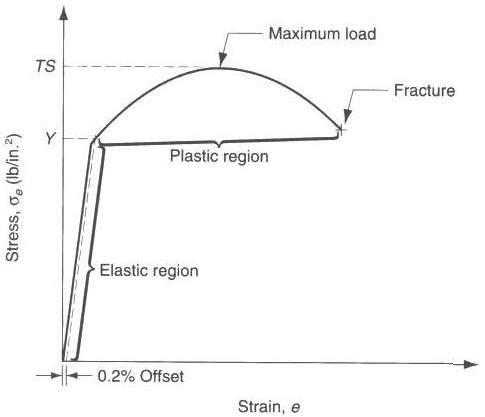 Let us know in the comments what you think about the concepts in this article!