Making Project backup in Primavera Video Tutorial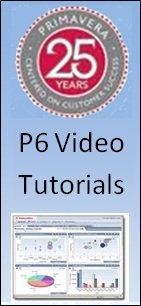 Import and Export in Project Planner
Import will import data in Lotus 123 WKS, Lotus WKI and dBase III dbf format. Export allows you to export Text, Lotus 123 WKS. Lotus WKI and dBase 111 dbf format Excel will save and open files saved in all these formats.
Should you wish to import data into a P3 file it is suggested that you:
Export one or more activities in dbf format
Open the file with excel
Add the additional data to be imported
Extend the name range "database" to include all the data
Backup your project and
Import the data
It is often easier to cut and paste data from spread sheets into SureTrak and then open the file with P3, but some data may not be cut and pasted in such as costs and these need to be imported.
Primavera Project Planner P3 Video 1 - Introduction and Project Backup in Primavera Project Planner

Download 1
Download

2 Primavera Project Planner Video 2 - Creating New Project In Primavera
More Coming Soon